What's THE SECRET INGREDIENT USED BY THOUSANDS OF CHEFS?
It's Steak-EZE®, and it's used by more restaurants than any other Steak Strip product! We created the category of frozen "BreakAway" steak that thousands of chefs use every day because it's convenient, tender steak that's consistently tasty and easy to prepare. You've probably been served Steak-EZE at your favorite restaurant, and now we're on a mission to help you add steak to your favorite meals at home. They're perfectly portioned and ready to cook. We've done the prep work so you can enjoy a delicious meal. You can find them in your grocer's freezer.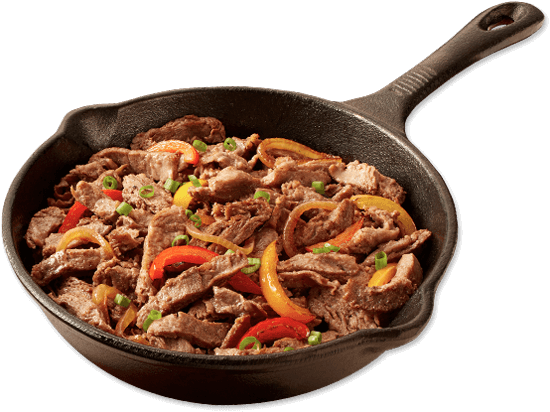 We've MADE IT EASY TO ADD STEAK
Kick your favorite recipes up a notch with steak! Steak-EZE® Steak Strips makes real steak convenient and easy to cook. It couldn't be easier - remove what you need from the freezer, place Steak-EZE® in your preheated pan and cook for about 5 minutes – there's no thawing required! Just sizzle, season and add to any recipe that calls for ground beef or sliced steak, and enjoy! We've even pre-portioned Steak-EZE so you can use as much or as little as you like.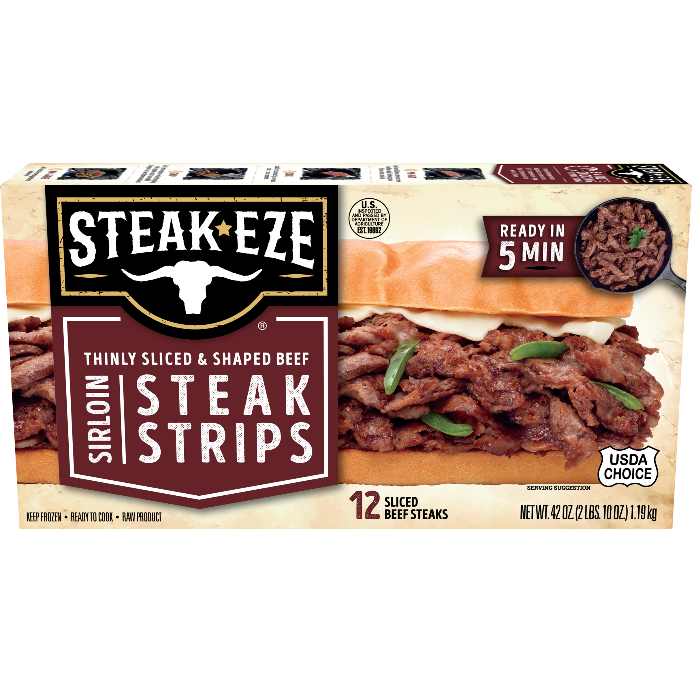 We're A Cut Above The Rest
When you hear and smell sizzling Steak-EZE®, get ready for something special - it's our restaurant quality that makes us great! We use USDA Choice* steak for our premium Steak Strips. Our real steak strips come from premium cuts of marbled steak that are ready to be sizzled to perfection and added to your favorite recipes!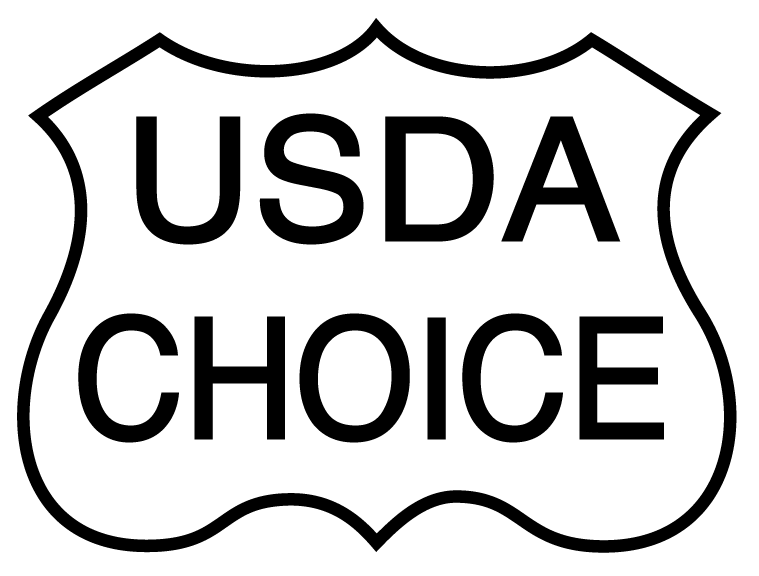 So Many Meal Possibilities
Want to try something new? Add our Steak to tacos, salads, stir-fry, pizza, philly cheesesteaks and more. Any recipe that calls for sliced steak or ground beef – you can make it better and faster and with no prep work, almost no grease and easy clean-up.